So, I've finished Six Of Crows…
I know that I said that I wanted to finish it within the next two weeks, but yesterday I got through my homework much faster than I expected and had the majority of the afternoon free… which was a lovely surprise!
I wanted to finish this book so badly so that I could make the discussion and talk about it with the people I was reading with, that I was able to read the last 200 pages in the afternoon, right before the discussion began! I'm going to stop my ramblings now, and start the review…
Ketterdam: a bustling hub of international trade where anything can be had for the right price—and no one knows that better than criminal prodigy Kaz Brekker. Kaz is offered a chance at a deadly heist that could make him rich beyond his wildest dreams. But he can't pull it off alone…

A convict with a thirst for revenge.

A sharpshooter who can't walk away from a wager.

A runaway with a privileged past.

A spy known as the Wraith.

A Heartrender using her magic to survive the slums.

A thief with a gift for unlikely escapes.

Kaz's crew are the only ones who might stand between the world and destruction—if they don't kill each other first.

(source: Good Reads)
---
What did I think? No Spoilers: 
This book was great! That's what I think.
It was truly fantastic. The plot was crazy original, and the characters were so unique and thought through, all with their own story, that made you want to beg for more! That's not all, they hated each other, which made for fun dialog, how ever you could tell that by the end of the book that they wouldn't have wanted to complete the mission with another team! They all represented something different, for example: Kaz, the boy who was taken over by greed, Inej: the girl who had made herself invisible, Wylan: the boy running away into the dregs. Every character brought something to the team, not just their skills, something more. And I think that if even one was not there, it wouldn't be the same.
The Team: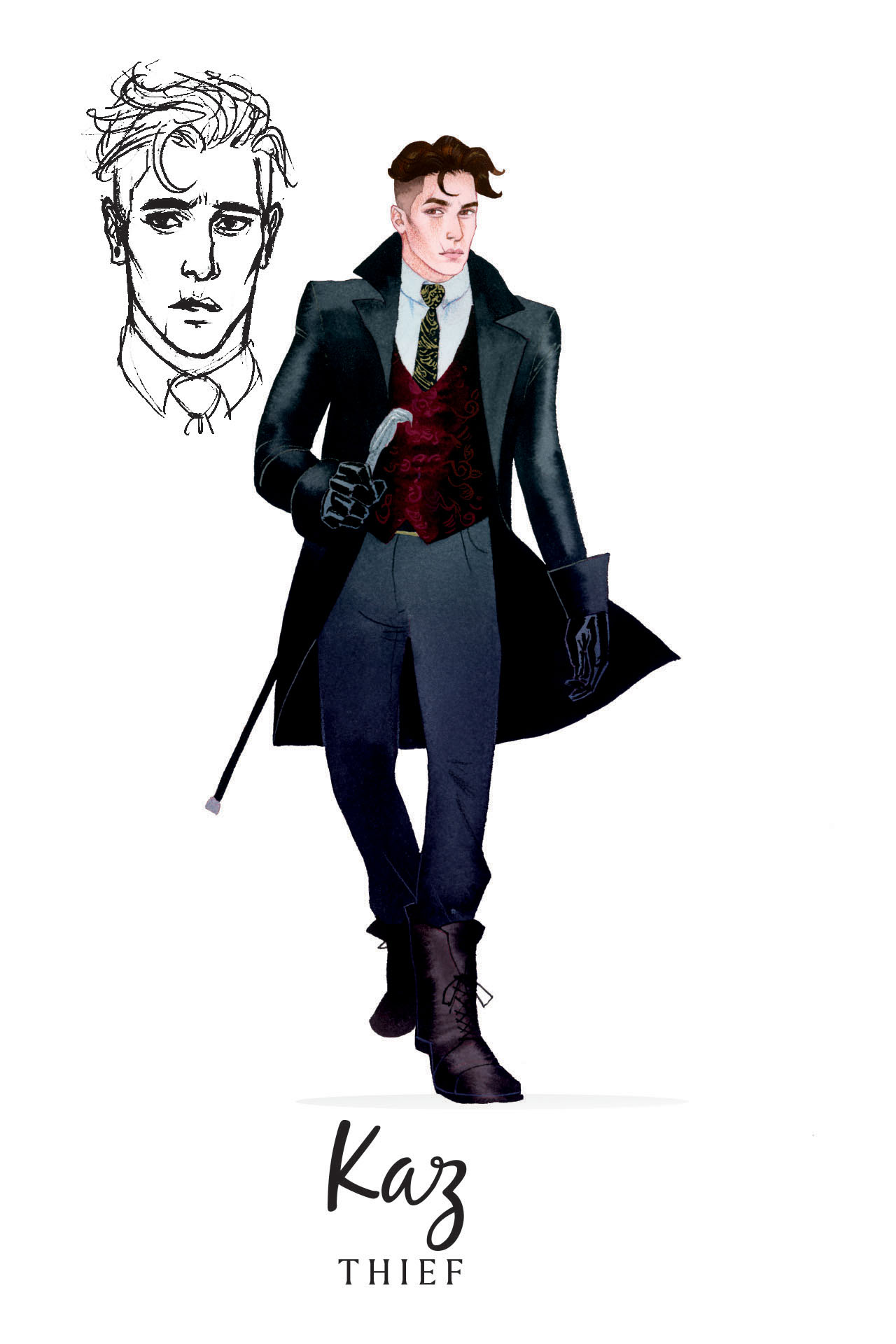 Kaz: Gosh… Kaz… where do I begin when talking of Kaz Brekker, the Batard of the Barrel? I claim him as my book-boyfriend, obviously. With Kaz, although it may not seem it, there isn't just greed. But I don't think that some of the characters in the book that aren't so close to Kaz realise that. And he'd never admit that either, or that he was 'close' to anyone for that matter! At first, I had a difficult time picturing him, but detail throughout the book gives you a VERY CLEAR image of Kaz!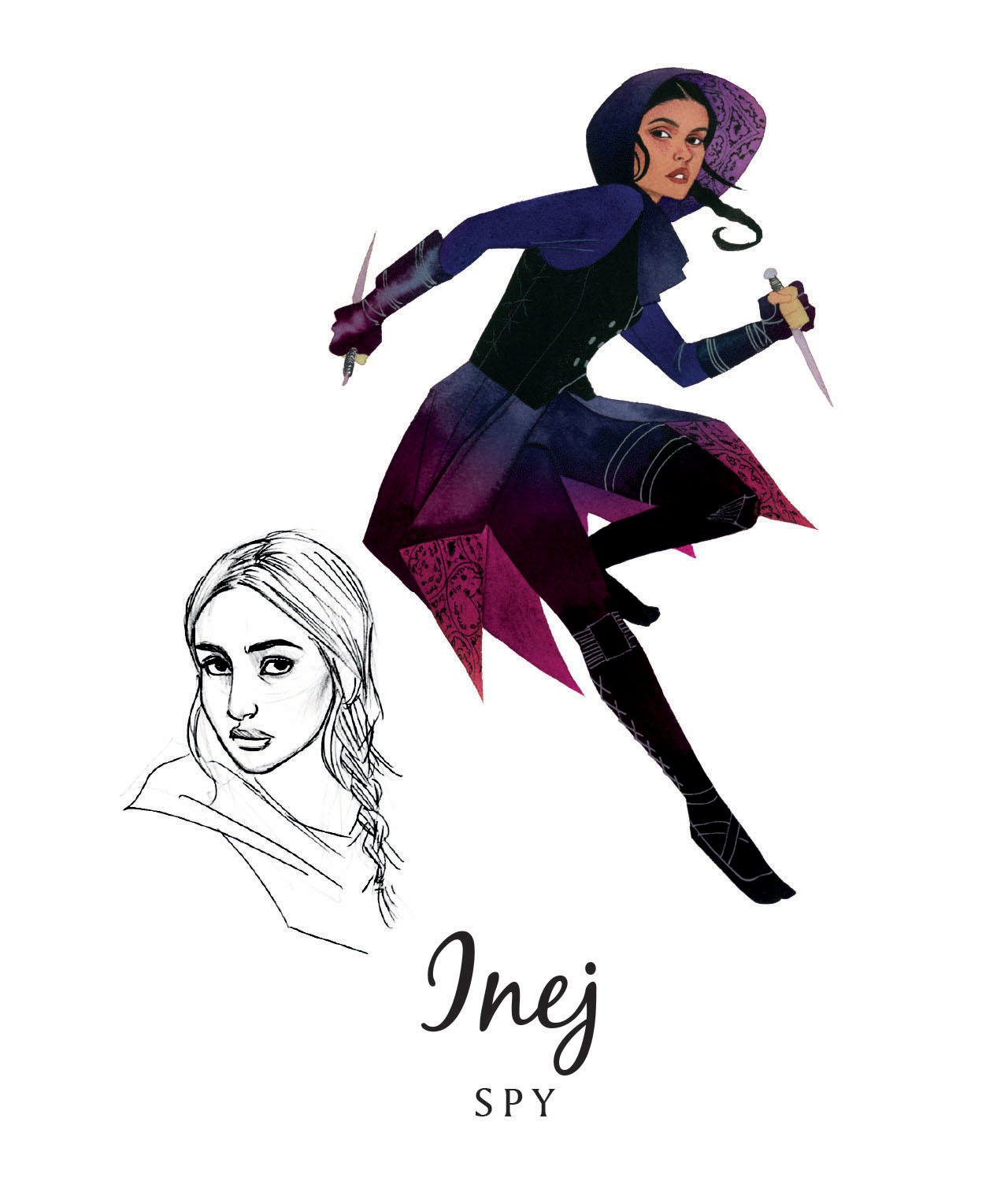 Inej: I would love to be Inej, she is just so cool! She had a terrible past, and you learn this throughout the book, and wow is she a survivor! Inej can get anywhere, literally. Throughout the book she is jumping from the roofs, off window ledges, scaling this, that, and anything. She's such a key part to the team, and everyone knows it, though sometimes she doubts herself, though she still doesn't
give up.
Nina: OMG, Nina! what a character! and obviously I LOVED her immediately, as she loves food and doesn't give one! She has so much sass and can flirt anything out of many one. She's also always trying to help, and doesn't mind having to do some things alone. Nina is so powerful, and like Inej, she doubts herself and doesn't realise the potential she has, though she really should't.
Jesper: Dang! Jesper is da bomb! The sharpshooter that is constantly saving lives, coming to the rescue! You need someone to come save you from near unavoidable doom? Jesper's your man! He is also hilarious, and his wit… don't even get me started! Let's just say, I laughed a lot when he was talking!
Wylan: Wylan was so hidden away in the beginning, which obviously made me w
ant to know more! We didn't get to know him as fast as the other characters, though it was definitely worth the wait and he played such a major role in the end of the book, which was such a whopper — more on that below! Even though Wylan wasn't that much younger than the others, he seemed more childish and light-hearted about situations. It also constantly reminded me that these amazing characters weren't over 20 years old!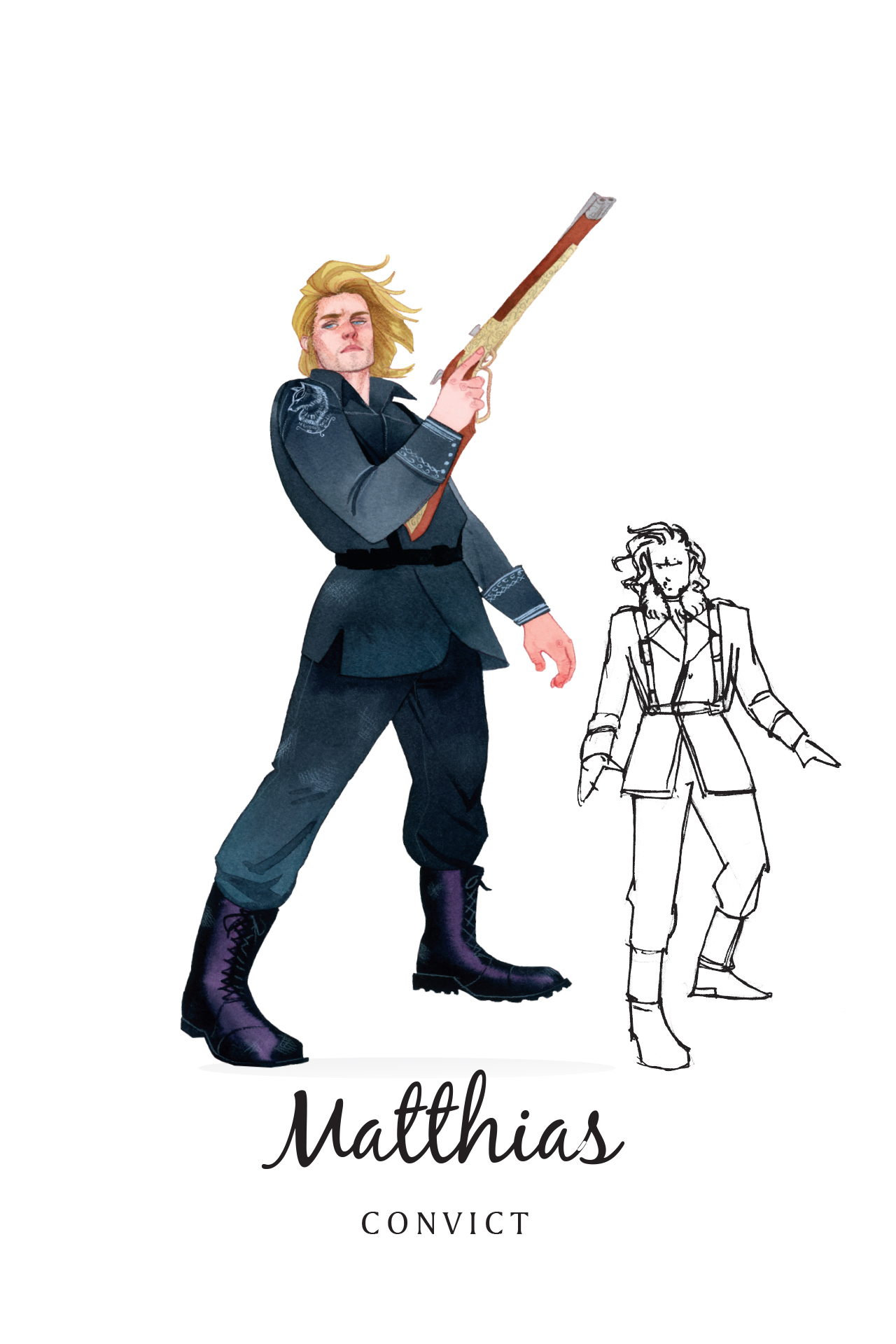 Matthais: I'm just going to put it out there… At first I thought he was going to double-cross everyone. Hands up, my bad. Matthais's past wasn't shown until quite late, like Wylan, so we didn't know him as well as the other characters. I think that throughout the book you could tell that the others were growing on him, and that he really was part of the team!
Now to the overall book:
The pace was great, which I always love in a book, and we were put into the action straight away, no detail held back. The book was somewhat hard to follow in places, as it went so quickly, which wasn't great, meaning that you had to re-read some parts! I definitely do not recommend reading this book late at night!
The setting was amazing, Ketterdam sounds a bit like a really dodgy version of London, and the Ice court sounds so magical, even though it's a prison…if that's possible! The Ice court actually really reminded me of the training school in AEITA, just ice-version! The whole world just sounds so cool, and I cant wait to see if the crew go anywhere new in the next book!
The book was mainly action, but it had a really good ratio, not overdoing it, which was really great as I haven't read much Fantasy and it's really got me into the genre!
The ending was absolutely brilliant, leaving us on the largest cliff-hanger I think that I have ever experienced, probably larger as the cliff-hanger at the end of AEITA. I NEED to read the next book. If you haven't read this book, you NEED to! The ending was so dramatic and now I just need to know what happens next — signal that Leigh Bardugo is a wizard with her words!
One thing that I loved:
The characters and their development.
One thing that I didn't like so much: 
The pace, it was great, but just a little too fast in the beginning.
---
SPOILERS (skip to the end, if you haven't read it). 
Nina? WHAT THE HELL IS GOING TO HAPPEN WITH NINA? She was so brave and selfless,
and, oh, the way Matthias worried, it made my heart just melttttttt.
And mentioning Matthias, that PLOT-TWIST! I thought that he really had betrayed them, and I had just started to really like him. And I loved it when I read this:
They're in trouble, Kaz had thought. Or you were dead wrong about Matthias, and you're about to pay for all those talking tree jokes. (p426)
That cracked me up!!
At the end, once Inej was taken,Kaz acted like he was saying: The. Bastard. Of. The. Barrel. Is. Back. ( though just in his head because he wanted to stay calm and collected and act like he didn't love Inej, though he really did). I very nearly cried at their boat scene, when Kaz did his version of pouring his heart out and then Inej walked away :'(.  WHY INEJ, WHY? Though I do get where she's coming with the skin thing. WHAT a disgusting story, btw, though I did feel so sorry for Kaz after hearing it!
Can I just point out: Wylan & Jesper?! Am I the only one who thinks that they would be great together!?
---
I really loved this book, it was so great, and I don't think that it could have been better. Though, because of it I will be spending any money that I get for my birthday on CROOKED KINGDOM!
Thank you so much for reading, if you got all the way here. SORRY that review was super long!
As always,
GWR X